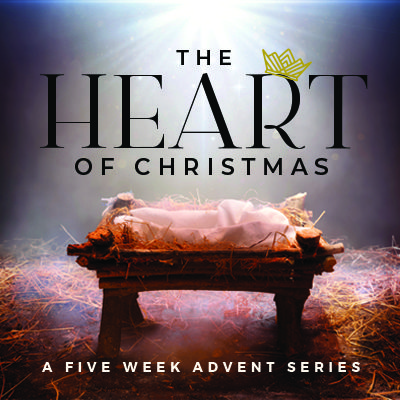 Join us each Sunday in December for
The Heart of Christmas
 If you look around it seems like Christmas is focused on seasonal parties, programs and presents.  Even though there isn't  anything wrong with these things, we need to remember what the true heart of   Christmas really is all about.  Jesus is the heart of Christmas.  We invite you to join us for this special series on Hope, Peace, Joy, and Love all wrapped up in the best present of all, Jesus!  We encourage you to make Jesus' presence in your heart what Christmas is really all about.  
Service Times and Locations
Sunday School 9:30 am
Worship Service 10:30 am

   
1505 Road 175 Emporia, KS 66801 
About Us
God's Story
Stories intrigue us. It is why books become bestsellers and movies become blockbusters. It is why many long for romance and everyone longs for purpose in their lives. It is why children love to be read a book – a story. Stories intrigue us because a Master Story-teller has told the grandest story of all. Echoes of this grand story find their way into daily life. In fact, echoes of This Story find their way into the popular stories of our day. The Master Story-teller is God. His Story is one of excitement and peril, laughter and tears, happiness and sorrow, and much, much more. Yet ultimately, God's Story is one of triumph. God's Story does not turn a blind eye to evil in the world. Actually, much evil weaves its way through God's Story – like a poison. However, God's Story resolutely looks evil square in the eye and says, "You will not have the last word!" The truth that evil will not have the last word is celebrated at New Life. Many of the ministries we do flow out of past brokenness and damage done by evil (sin) in the lives of people. God has brought these ministry leaders on a journey, a healing journey, made possible by God's Story. God's Story began in a Garden (Genesis 2:15), and ends in another Garden (Revelation 2:7; 22:2), because of Jesus' obedience in another Garden (Mark 14:33). Your story finds its purpose in this Story…
What We Believe We believe that in the beginning God made everything good. Therefore He loves all of His creation. We believe humankind is the crowning point of God's creation, and after we were made it was very good. However, we also believe "the fall" of humankind impacted all of creation. Fortunately, we firmly believe God is in the process of undoing the effects of sin on His creation. To fully accomplish this, God sent Jesus of Nazareth, the Christ, His Son. As a person nears death they are likely to reflect on the things of life that are most important. Most people regret spending too little time with family, not spending more time at work. Most people regret unresolved damage to relationships, not how they could have gotten their way more often. We have looked at Jesus' prayer in John 17 (the night before He was arrested and subsequently executed) to see what was on His heart that night. In John 17 we see the following areas of concern for Jesus. Therefore we have adopted them as our Core Values.
Core Values
Biblical Authority
Lordship of Jesus
Evangelizing the World
Sanctifying the Saints
Glorifying God
New Life's Purpose Statement flows out of those values.
Equipping the saints (Christians) for service – Ephesians 4:11-16
PURPOSE STATEMENT
Knowing Jesus and making Him known daily.
ULTIMATE PURPOSE
God's Word clearly depicts the function of His Church. While this list is not exhaustive, here are a few things that are nonnegotiable for His Church.
Loving God first and foremost, which will enable us to love others – Matthew 22:36-40; Mark 12:28-34; Luke 10:25-28; John 13:34-35
Make disciples (followers of Jesus) everywhere – Matthew 28:18-20
Equipping the saints (Christians) for service – Ephesians 4:11-16