Ministries 
God's Word clearly depicts the function of His Church. While this list is not exhaustive, here are a few things that are nonnegotiable for His Church.
Loving God first and foremost, which will enable us to love others – Matthew 22:36-40; Mark 12:28-34; Luke 10:25-28; John 13:34-35

Make disciples (followers of Jesus) everywhere – Matthew 28:18-20

Equipping the saints (Christians) for service – Ephesians 4:11-16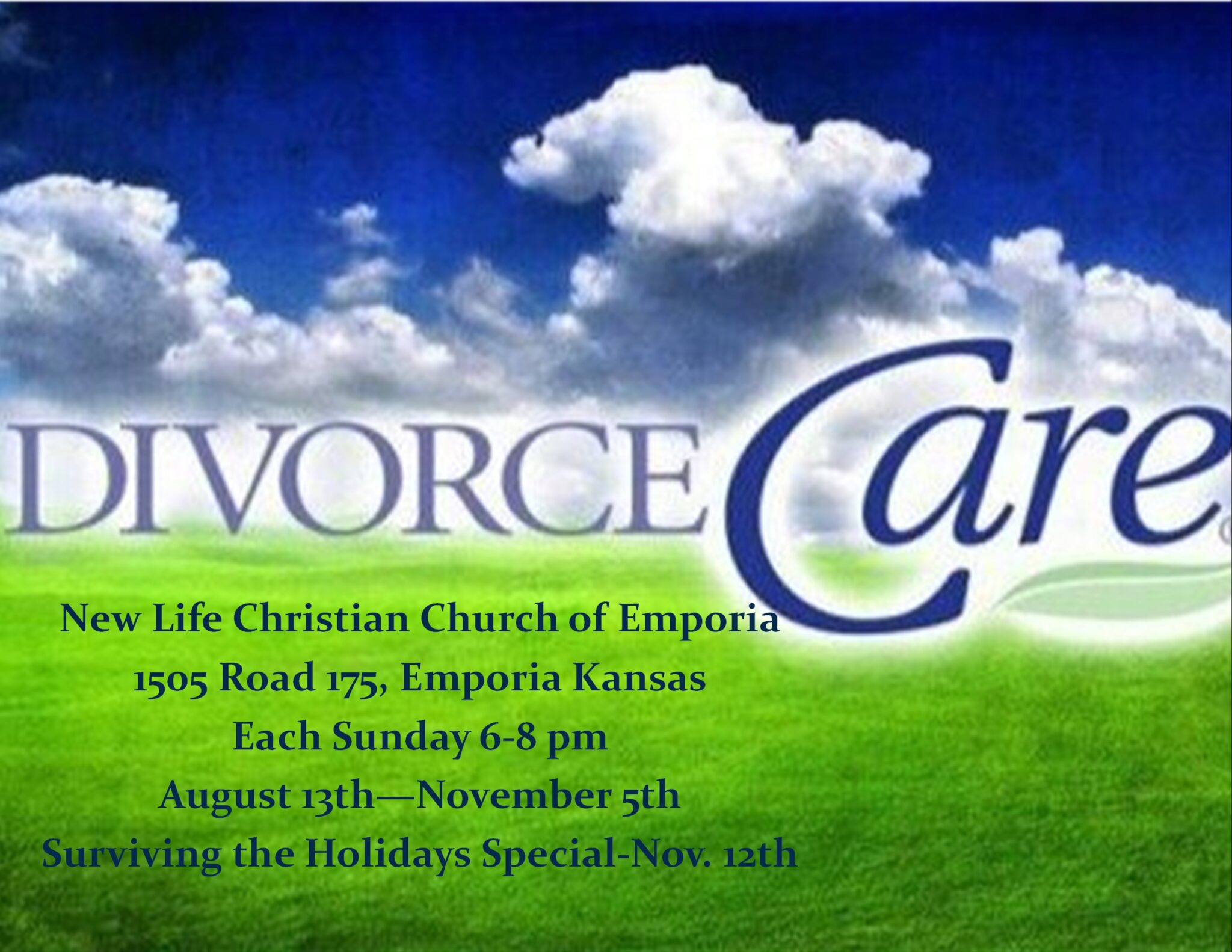 Divorce Care is a support group that is designed to help individuals recover from the pain of separation and divorce. There are three parts to Divorce Care- Video, Group Discussion, and a Workbook. The cost of the workbook is $20 with scholarships available to defer the cost. To register or for more information use the tabs below.
Community Goups
The Father, Son, and Holy Spirit have always dwelt in community. It is clear to see in the book of Genesis that God intends for humans to live in community as well – it is not good for us to be alone. Therefore, we strongly encourage involvement in Community Groups at New Life.  You can find more information about our Community Groups by calling (620) 342-1144 or emailing nlccoe@nlccoe.com.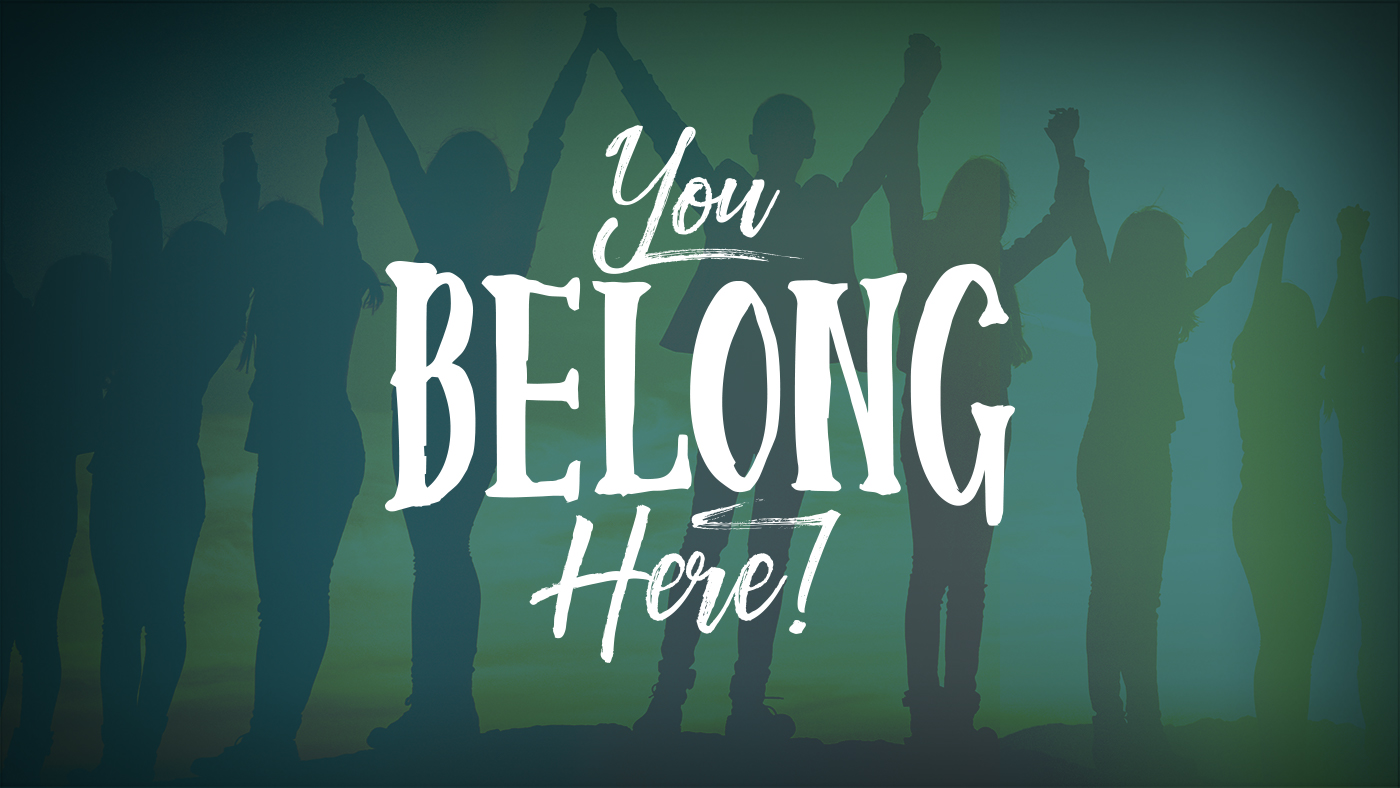 Women's Discipleship Ministry
Welcome to the Women's Discipleship Ministry. We are so glad you are taking a closer look at New Life Christian Church.
If you are interested in being mentored this is what you can expect: a Bible study, drawing closer to God, praying with your mentor, the opportunity to ask questions, and to learn how to better serve Jesus and His Church.
If you are interested in being a mentor, here is what is expected of you: reading God's word with the one you are mentoring, praying with her, and teaching her how to better serve Jesus and His Church.
If you have any further questions, call us at (620) 342-1144 or contact us at nlccoe@nlccoe.com. Please make sure you let us know that you are inquiring about the Women's Discipleship Ministry. We would also be very glad to visit with you on Sunday.
Youth Group
We are so excited that you are inquiring about the New Life Youth Group. The Youth Group serves those children from 5th grade to 12th grade. At New Life, we encourage the youth of this age to sit with their families during the Sunday Morning Worship Services. However, we do want to provide an opportunity for these youths to develop bonds with others of their own age while learning even more about God's word. For these reasons, we invite the youth from 5th to 12th grade to meet on Wednesday evenings. The Youth Group meets from 6:30 to 8:30 at New Life Christian Church, 1505 Road 175.
During this youth group time, we provide the youth with a time to pray, snack and fellowship with one another. We discuss their week and things that are important to them. We then have a time where we practice Bible trivia, memorize God's word, and dive into God's word through a lesson. It is very important to us that we take this opportunity to provide the youth with a Christian world view and discuss how God's word is very relevant to us today and forever. We finish the evening with recreation. We hope you will come join us.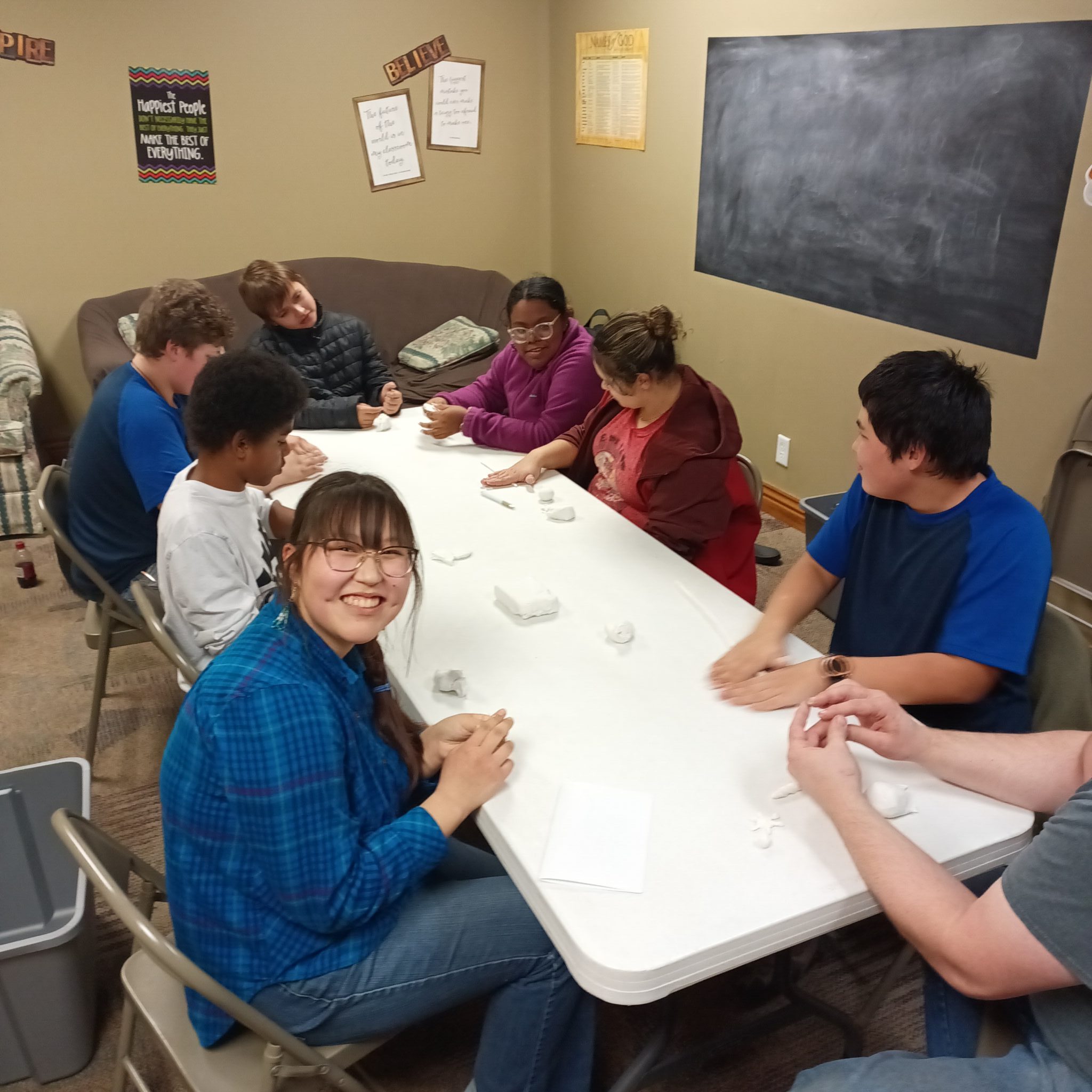 World Series Youth Rally 2023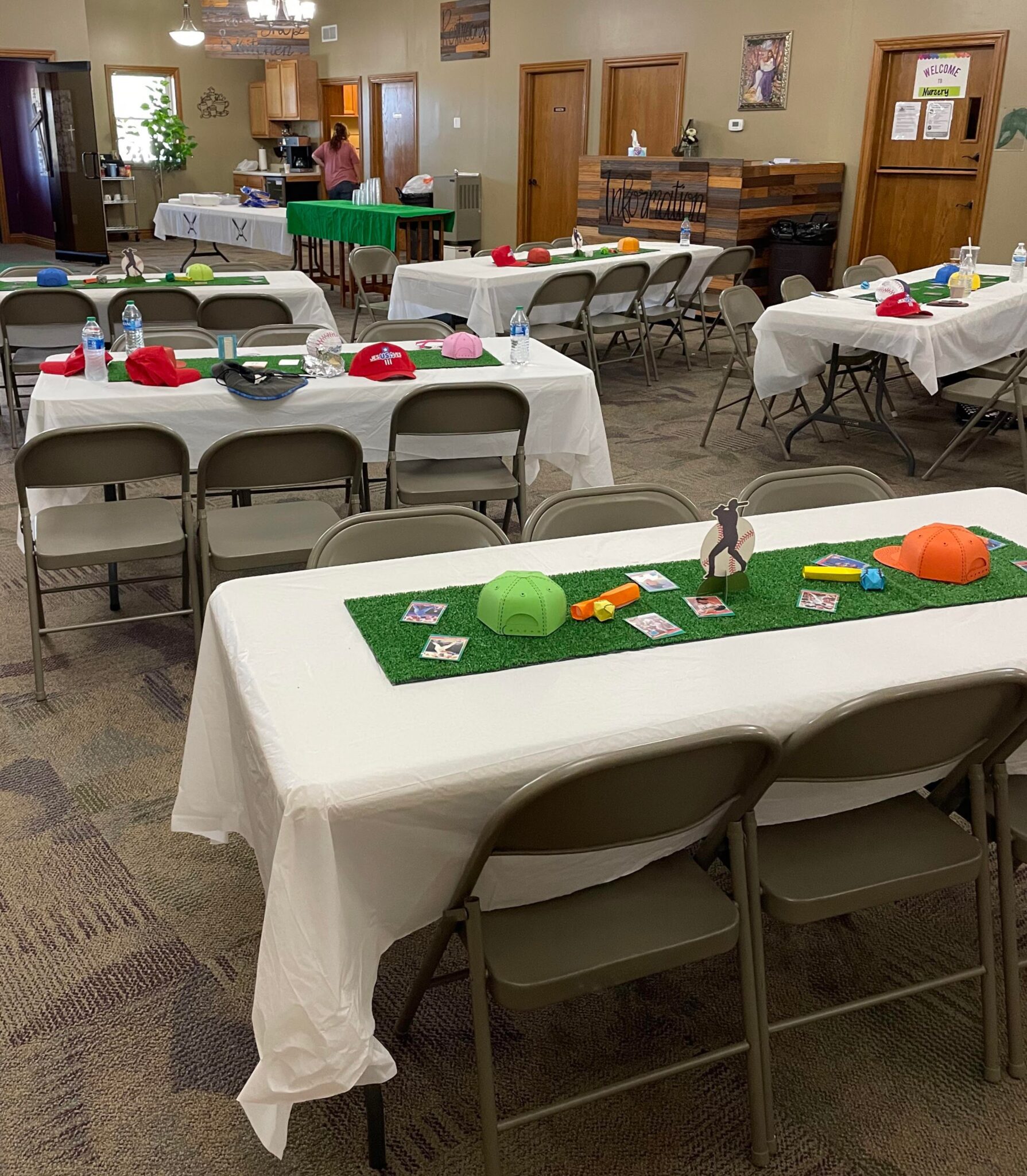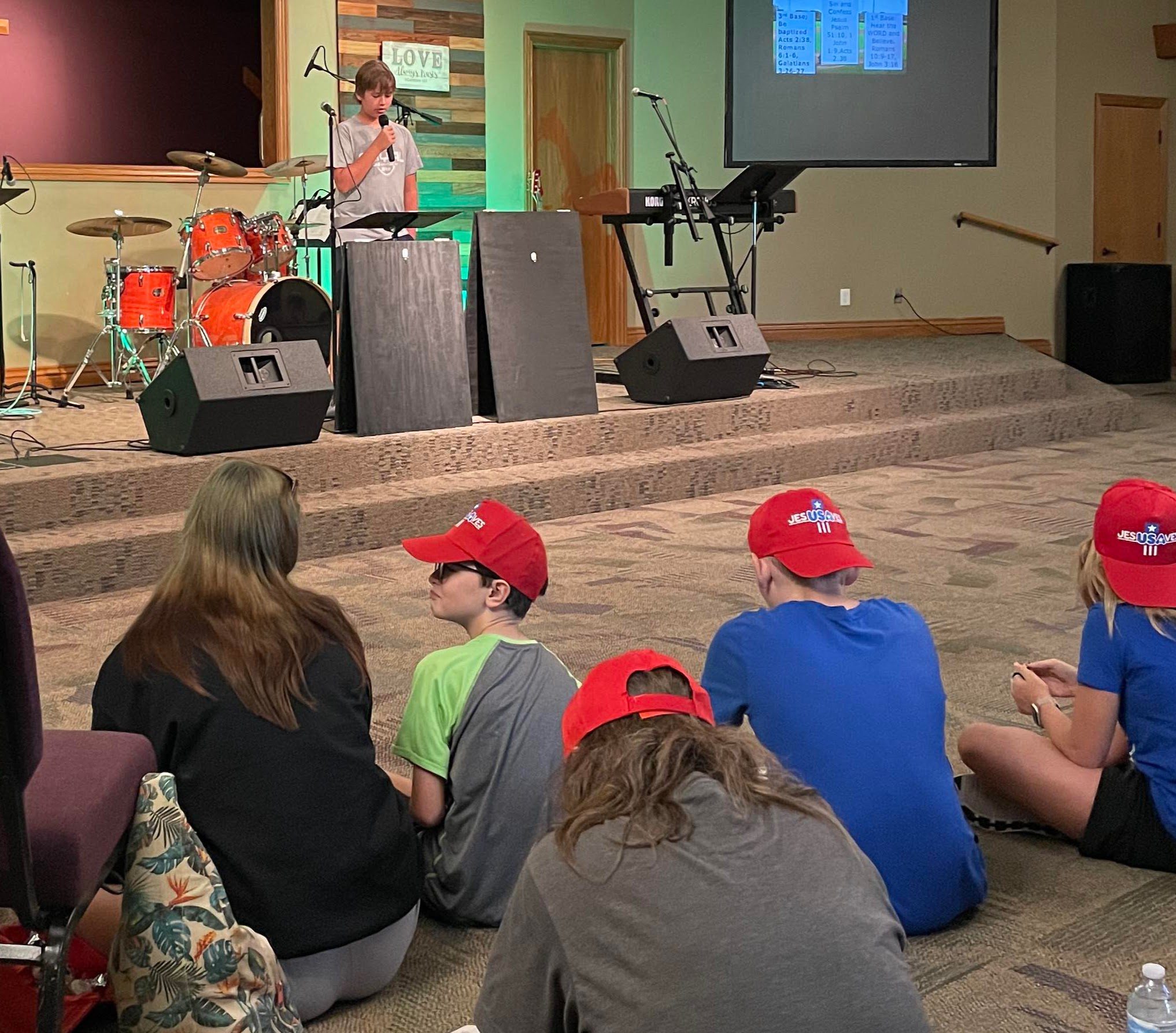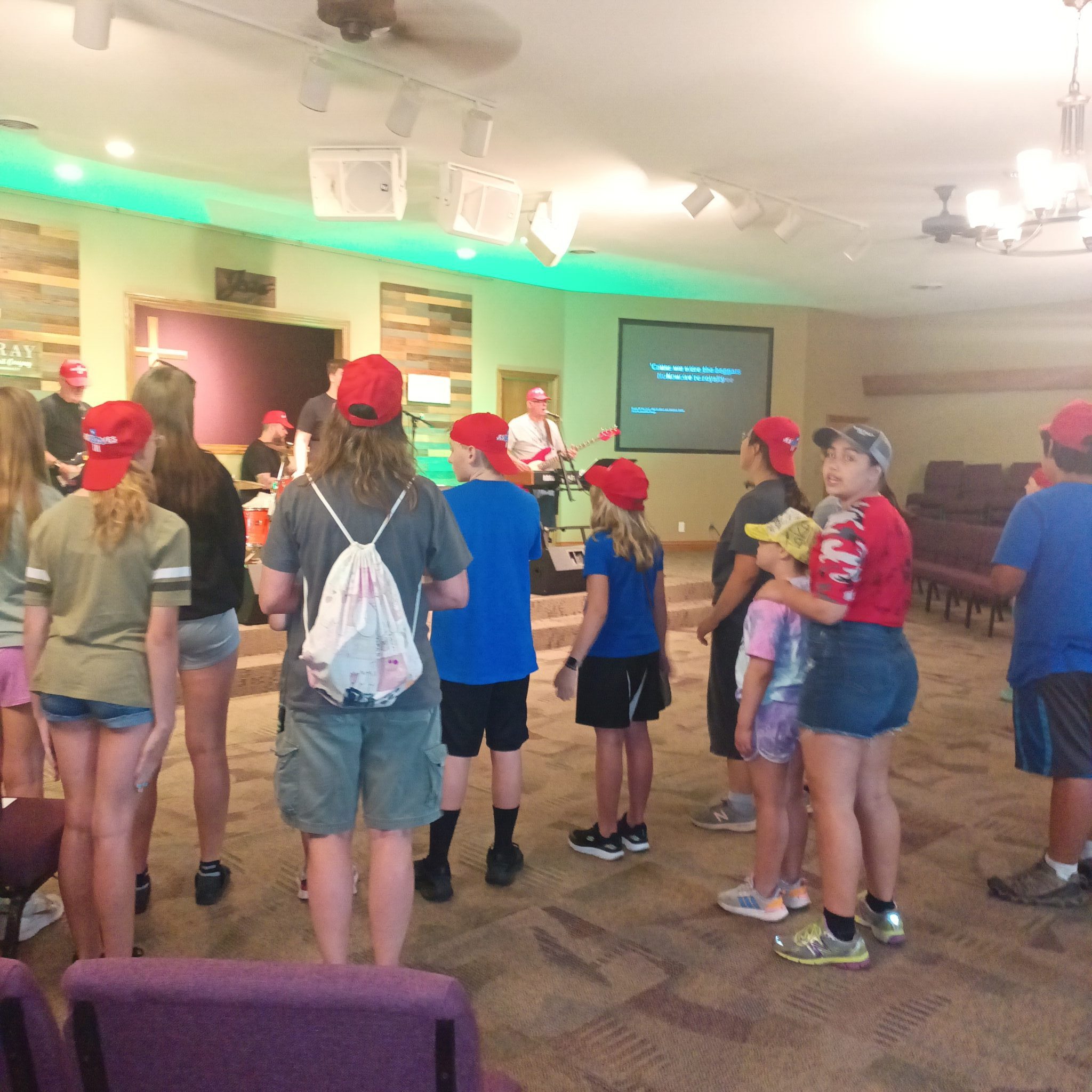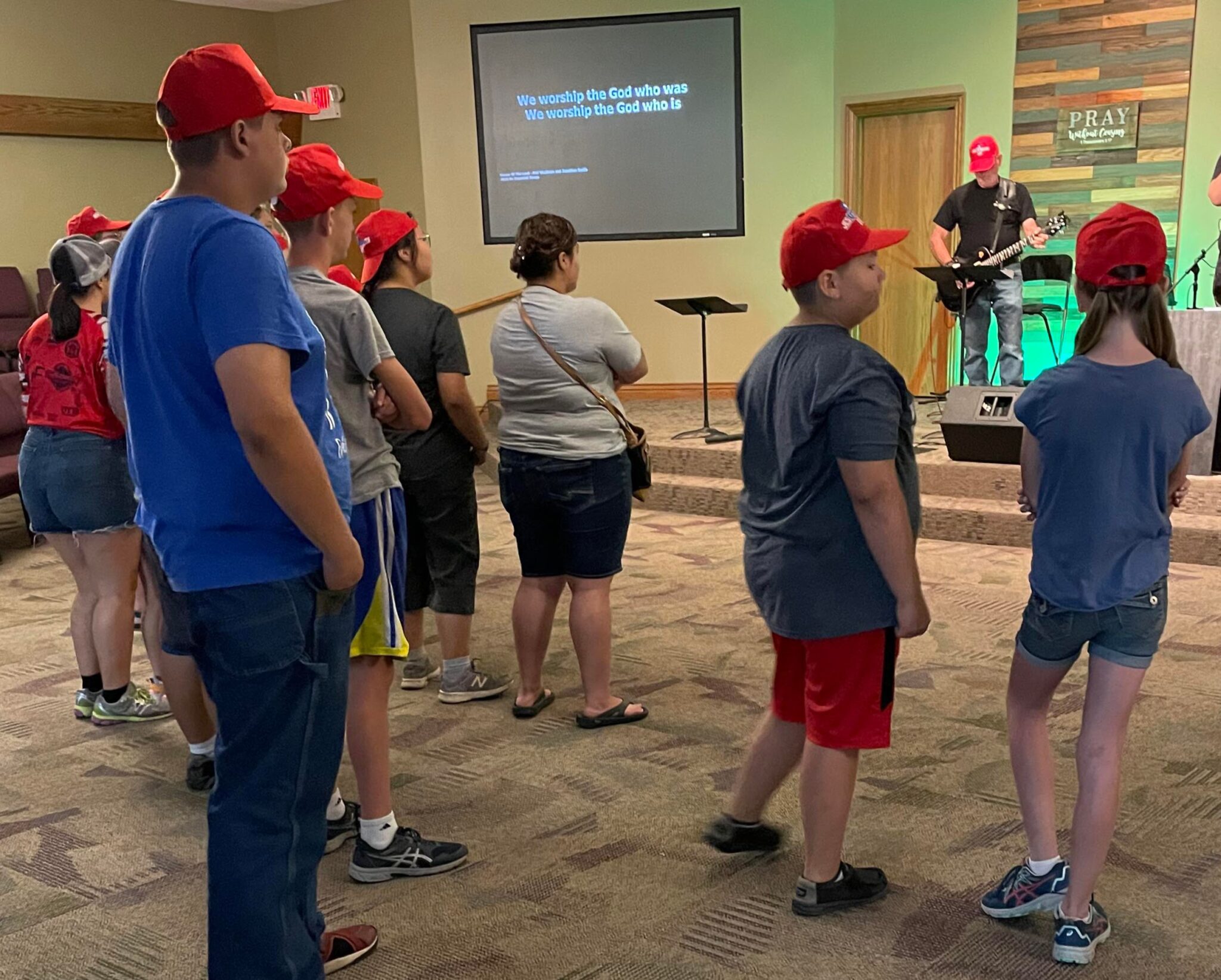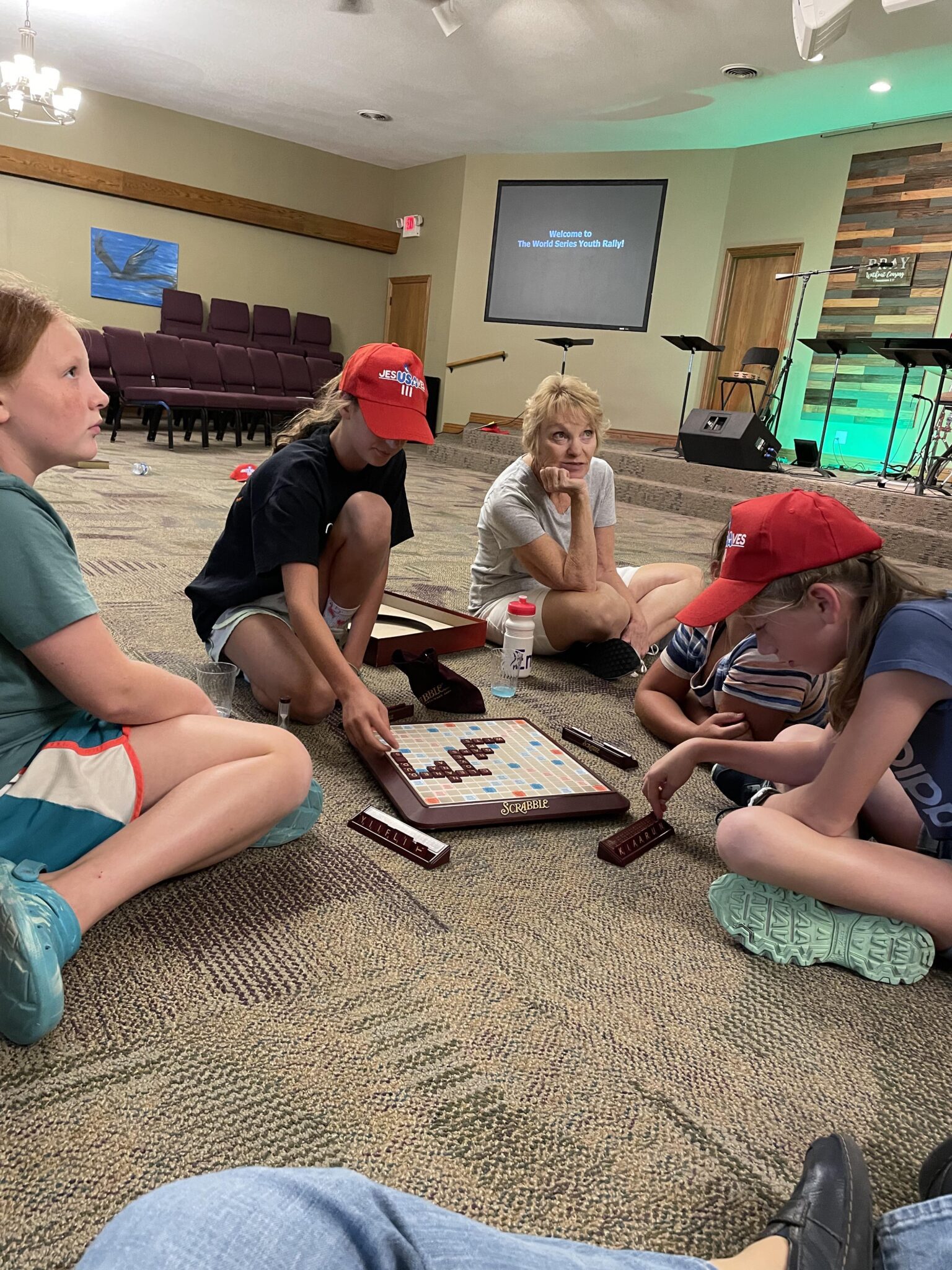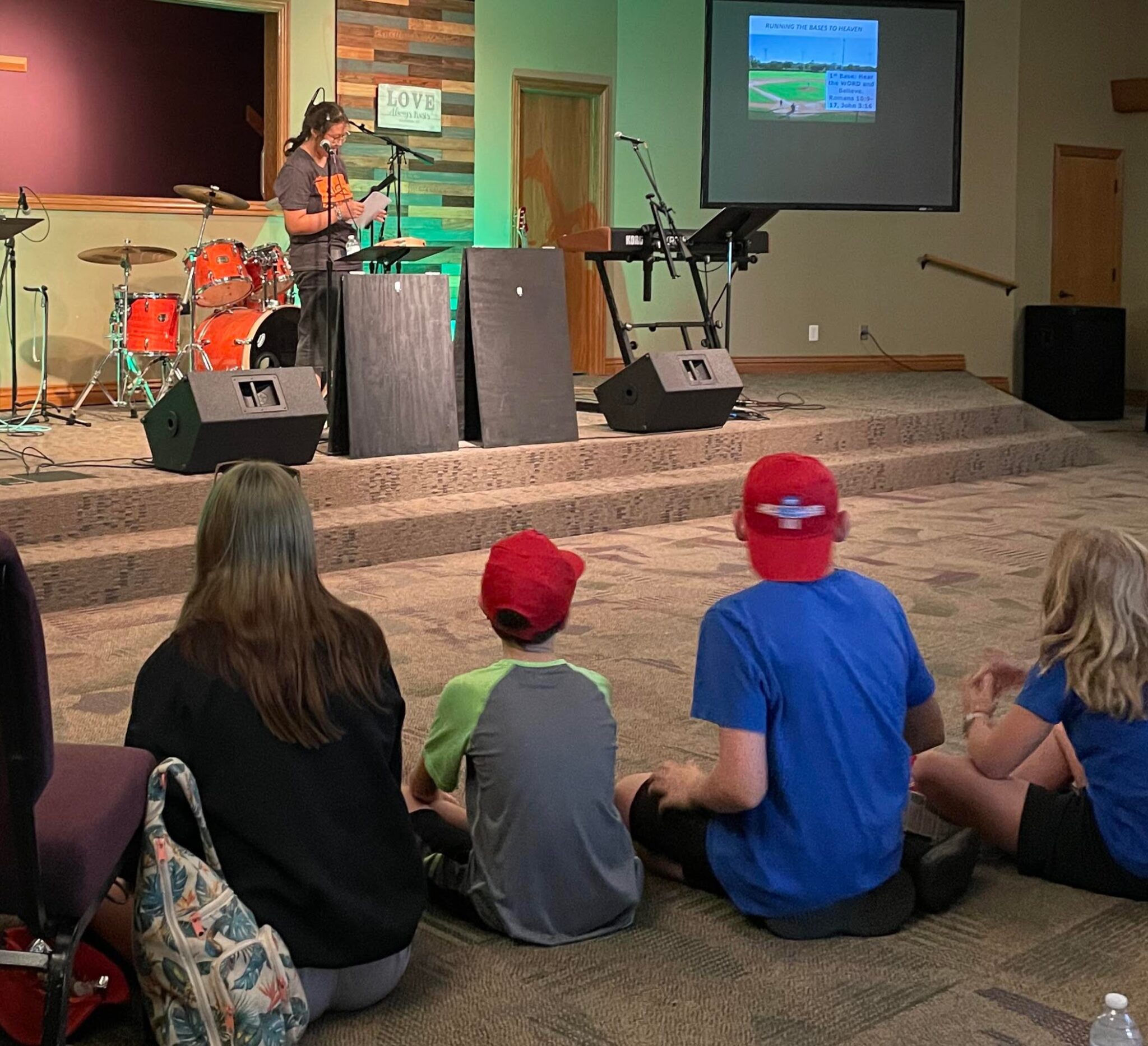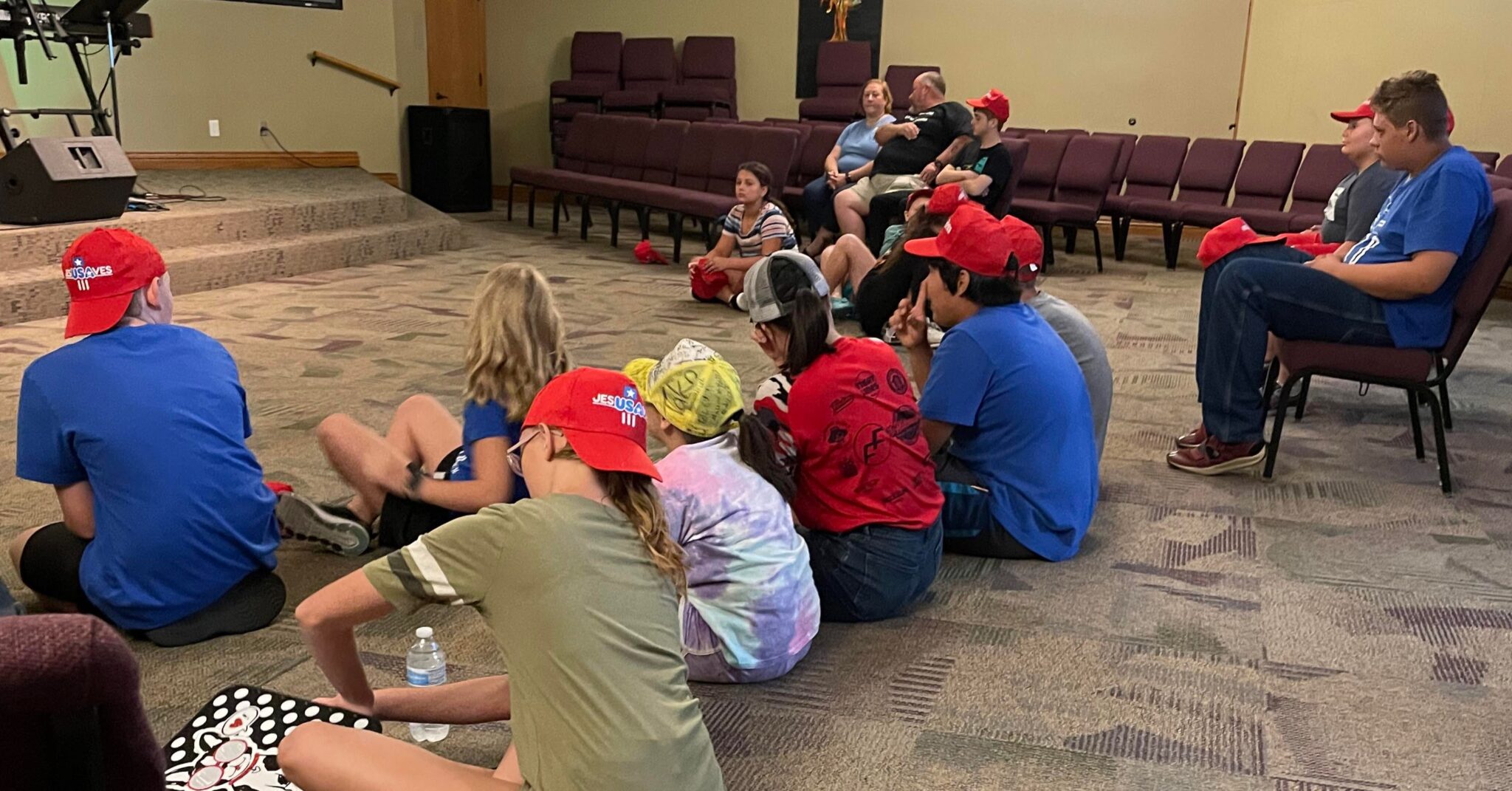 Blessing Boxes
The Blessing Boxes are free pantries we installed to help meet the needs of people in our community. They are regularly stocked with non-perishable food items. Anyone can donate to the boxes and anyone can take from them. At New Life, we encourage everyone to donate a non-perishable food item per person each Sunday to help in being the hands and feet of Jesus to our community.
Addresses of the boxes are 1702 West 15th in front of the Emporia Presbyterian Church, 420 West 15th in front of CareArc, formerly Flint Hills Community Health Center, and behind Mulready's in the alley between Commercial Street and Merchant Street.
"For I was hungry and you gave me something to eat…Lord, when did we see you hungry and feed you….? The King will reply, I tell you the truth, whatever you did for one of the least of these brothers of mine, you did for me." Matthew 25:35, 36, 40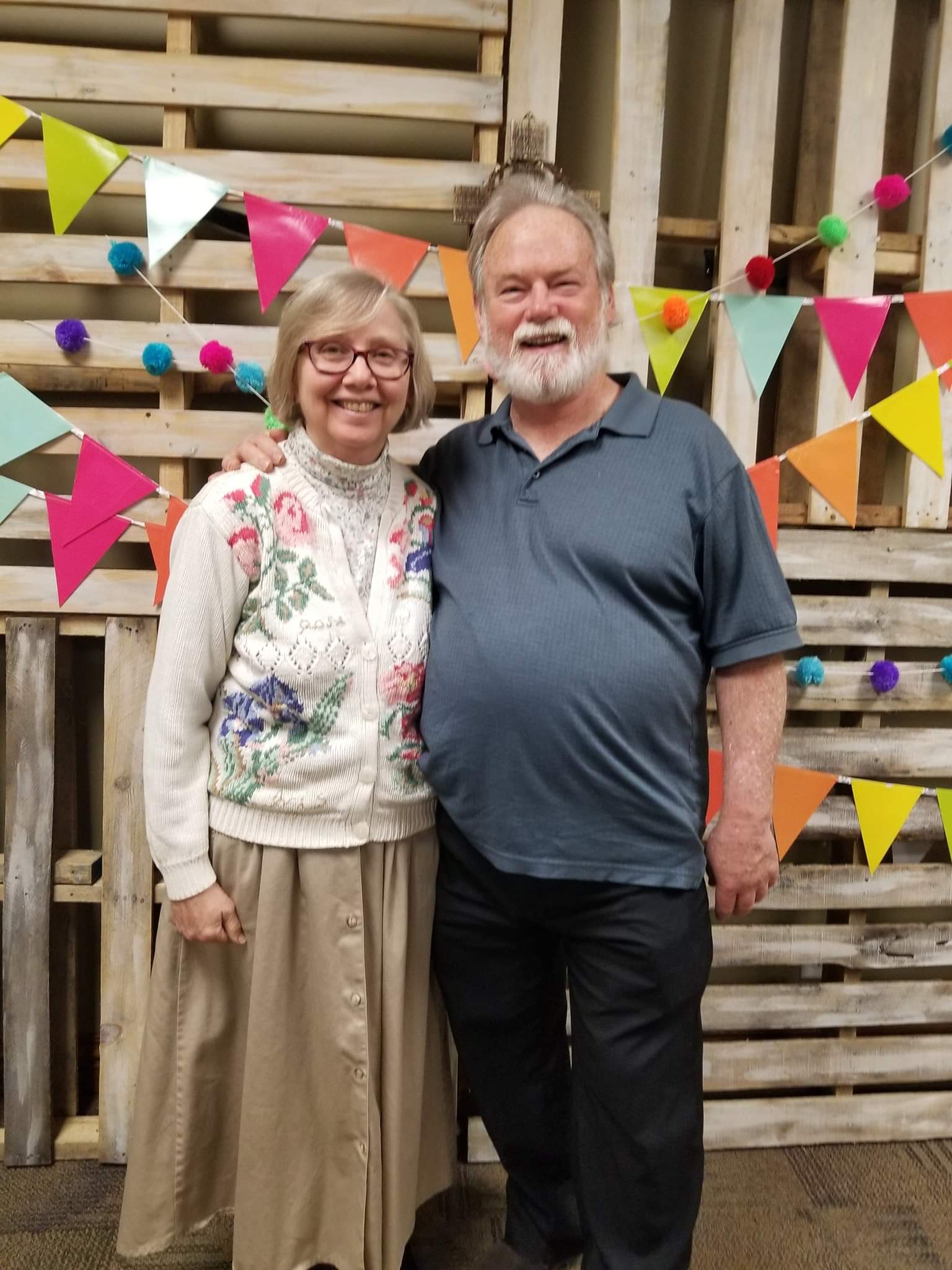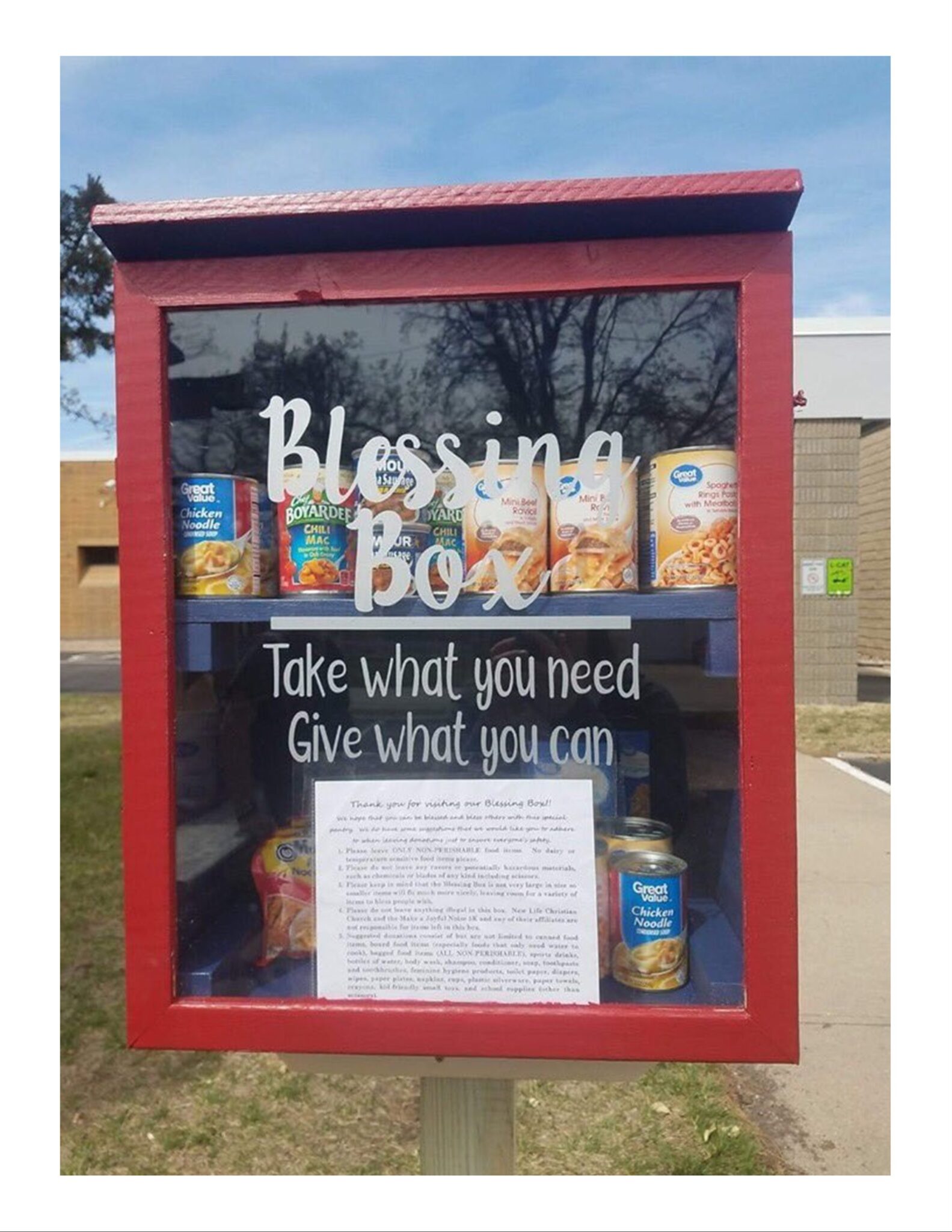 Disc Golf Ministry
New Life is blessed to have extra property with a wooded area. We have taken the opportunity to partner with Dynamic Disc to provide a relaxing, quality, 18-hole disc golf course for the Emporia community. Whether you are taking a relaxing stroll through our grounds, or you are playing a round of disc golf on the course, we encourage you to read the scriptures that we have placed on each t-sign and enjoy the beautiful nature that God has provided.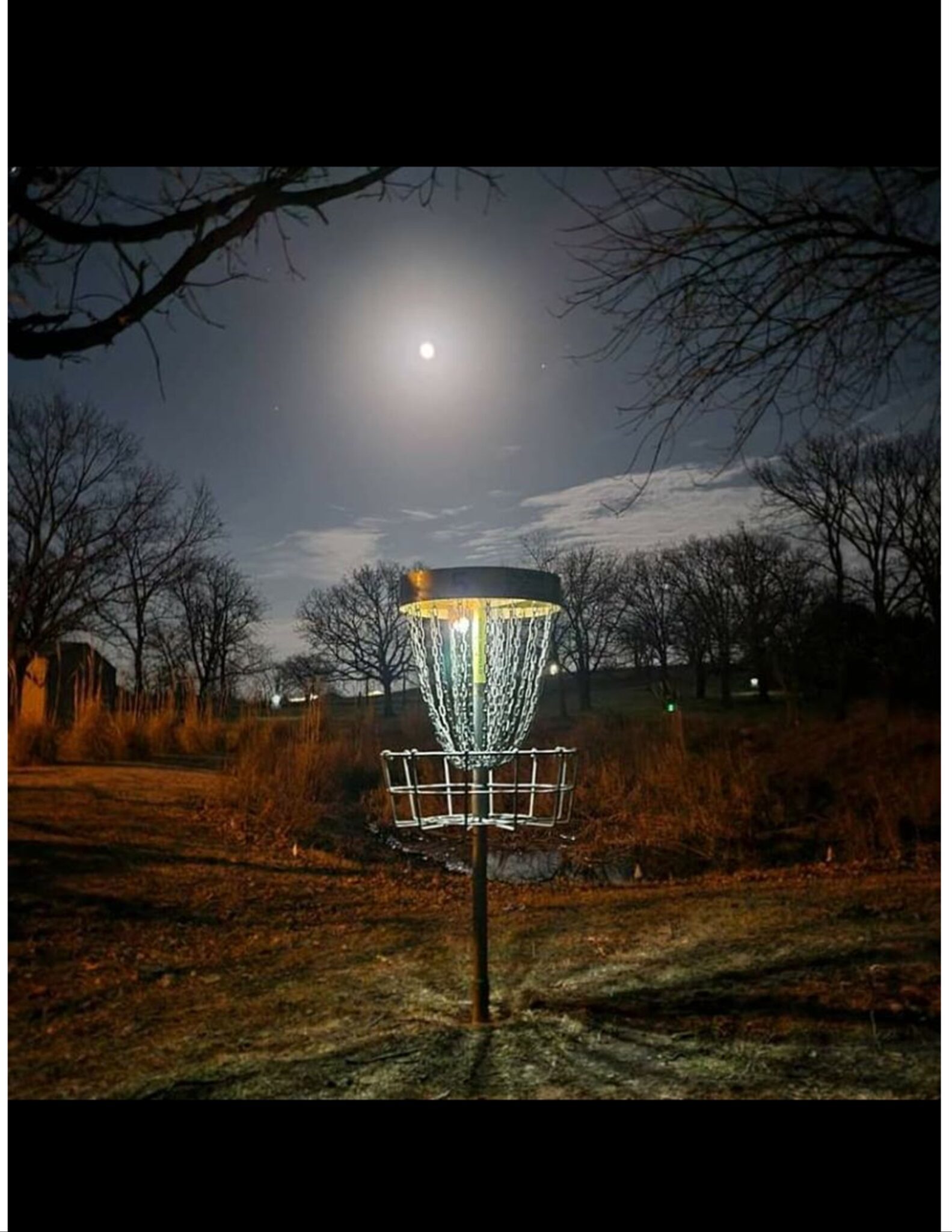 First Impression Team Ministry
Our First Impressions Team Ministry is very important to us because we know that every person who walks through our door is a gift that God has given us. It is our goal to let each person know how much they mean to us, and even more importantly, how much they mean to God! If you would like to join us in helping people to feel loved, welcomed and informed. Come join us at New Life and be a part of our First Impressions team.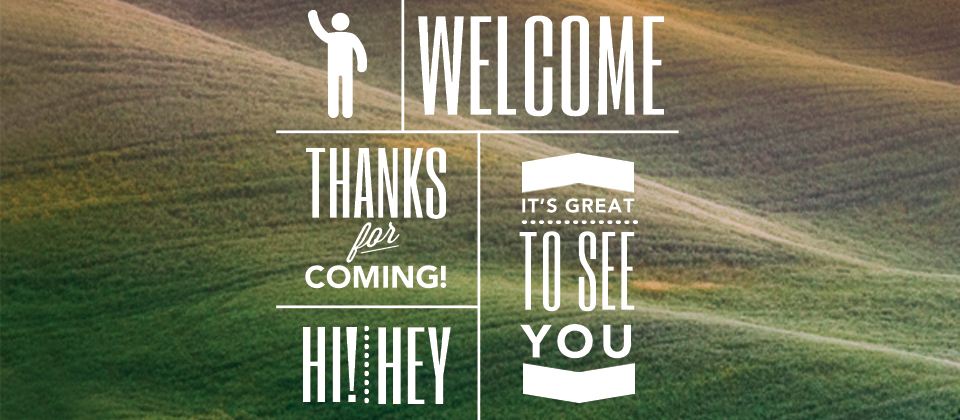 Outreach Ministry
Our Focus is uniting together as one body to bring Christ to those in the Emporia, and surrounding communities. Our goal is to do this through activities that impact the community in a positive way, while drawing individuals into a saving knowledge of Jesus Christ. Our Outreach Ministry at New Life provides individuals with the opportunity to come together to generate ideas that God has laid on our hearts as service opportunities. We, then, work together in committees to plan, organize and follow through with these opportunities. We would love for you to come and join us in serving and bringing Jesus to Emporia and the surrounding communities.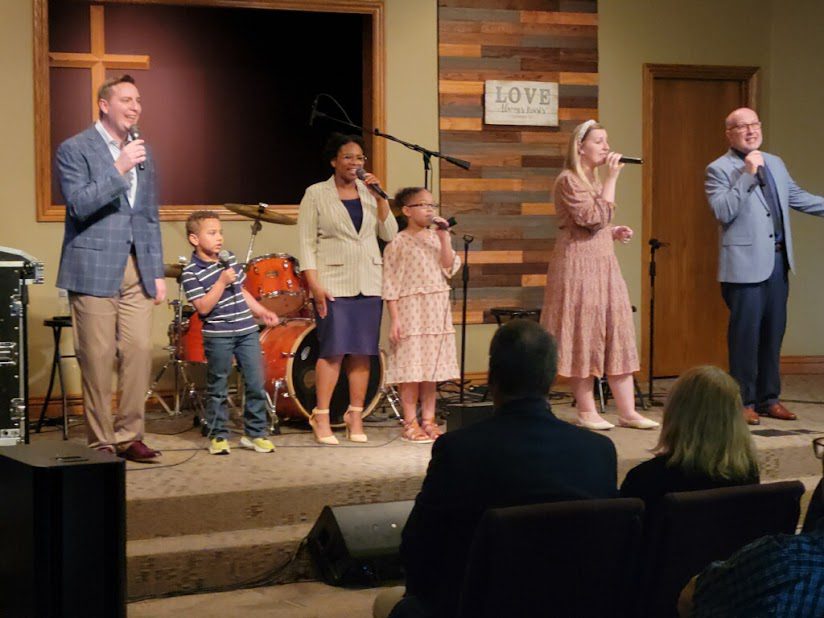 We had a wonderful time with the Craguns!